Films festivals can bring people together, disseminate alternative information, and encourage collaboration and engagement between people. By offering different perspectives and stories film festivals can be important tools of transformation. (Roy, 2016) From personal philosophical refections to radical political activism, film festivals compile a set of films that bring out emotions and critical reflection. Films can provide a critically reflective approach to learning in an interesting and relevant context that connects to our own experiences. They can provide an imaginative, passionate and flexible way to reach masses into caring about social justice "Imagination is not a luxury but is at the heart of social and political change." (Roy, 2016 p. 34) Through films, we challenge our assumptions and expand our awareness of reality.
Watch below the winner of the Grand Prix in the Entertainment for Music at last year's Cannes Lions International Festival of Creativity, short film Bluesman by Brazilian rapper Baco Exu do Blues. Reflect on the meaning and narrative of the short films? What assumptions and stereotypes are highlighted through the short film? 
Below find NITEP's First Digital Film Festival featuring only documentaries. Documentaries can expand your vision about global issues that are happening right around the world and evoke a transformation within.
NITEP's Digital Documentary Film Festival
Political/Social Venue
Human Flow (Anything Ai Weiwei)
Indigenous Venue
nîpawistamâsowin: We Will Stand Up
RUMBLE: The Indians Who Rocked the World
Queer Venue
The Death and Life of Marsha P. Johnson
Education Venue
Schooling the World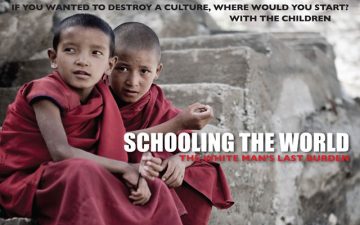 Environment Venue
The Man Who Stopped the Desert
Rotten
An Inconvenient Truth & Sequel: Truth to Power
Anti-Racism Venue
The Central Park Five (When They See Us Story)
The Hunting Ground & The Invisible War
Uncovering the Truth Venue
Breaking the Taboo
Michael Moore's Documentaries (Bowling for Columbine, Sicko, Fahrenheit 9/11)
A Please Don't Watch Venue
Living On One (not worth your time)
Resources
Roy, Carole (2016) Documentary Film Festivals: Transforming learning, community building, and solidarity. Rotterdam, The Netherlands: Sense Publishers.