Niltze (Hello) NITEPers! 
Welcome to the Mentoring Circle. I am Daniel Gallardo your Digital Peer Mentor. I am a queer mestizx from Mexico, from Cēmānāhuac. I am Nahua del Centro and Purépecha on my father's side of the family and on my mother's side of the family, I am of settler ancestry (Arab-Berber-Andalusian and French). I moved back to Turtle Island to start my graduate degree in Educational Studies with the integration of the Ts''Kel program.
I am a math teacher at heart and have been working with curriculum development towards social justice for the last 8 years. In this circle, I will share and support you with virtual community-based learning activities, decolonizing pedagogies, culturally sustaining tools and ways to enhance digital learning with experiential resources that include Indigenous knowledge systems.
Looking for that digital resource tip you saw in the bulletin a few weeks ago? Here you will find it! Every week we will feature digital resource tips from the student bulletins, as well as additional links and tools you may find useful.
Unfortunately, I am not an I.T. tech or an academic tutor, but UBC has amazing resources that can further help you!
For comments, questions or additional mentoring support contact Daniel
If you need additional I.T. support, click here
If you need additional academic support, click here
---
Drag Queen Story Hour (DQSH) was created by Michelle Tea and RADAR Productions, under the leadership of Juli Delgado Lopera and Virgie Tovar, in San Francisco, as well as through the guidance of queens like Ona and Lil Miss Hot Mess. DQSH started out as drag queens reading stories to children in libraries, schools, and bookstores and grew into a global phenomenon! DQSH offers literary and creative programming for kids and teens of all ages led by drag queens, kings, and creatures all over the world. Read this week's full tip here
---
The Decolonizing Teaching Indigenizing Learning website has been developed to support teacher candidates, in-service teachers, and faculty as they move towards implementing Indigenous education and pedagogies into their curricula. The website centres Indigenous pedagogies and values Indigenous knowledge as fluid and interconnected. The content and design was a dynamic process between Dr. Shannon Leddy and Kiera Brant-Birioukov. The heartbeat of the website is the Curriculum Bundles, which were designed by Indigenous educators across BC – many of whom are NITEP students. Read this week's full tip here
---
By working together, we can help end bullying in schools. Please join us in supporting Pink Shirt Day on February 24th, 2021, wear some pink and learn about how you can help stop bullying in communities across the province at the Pink Shirt Day website by being Upstanders. Pink Day Shirt = Anti-Bullying Day! A day when people wear a pink shirt to symbolize a stand against bullying and F.Y.I. the idea originated here in Canada! For 2021, the camping focuses on lifting each other up! Take your kindness to new heights! This Pink Shirt Day, and every day, let's Lift Each Other Up! Read this week's full tip here
---
Navajo Traditional Teachings strives to teach culture untouched by anthropologists and archaeologists. Their teachings are based on a pure understanding of the language and oral history passed down from generation to generation. Here, we won't find popular theories about Navajo's only traditional teachings. Navajo Traditional Teachings motto is "Without Identity, There is no power". Preserving Navajo (Diné) Culture is their mission and they do that by sharing it. Since the beginning, stories have been passed down from generation to generation. They share their stories with us… Hoping it will preserve Navajo culture. Read this week's full tip here
---
Empowering the Spirit is a collection of digital resources curated to increase awareness and understanding of First Nations, Métis and Inuit histories, perspectives and ways of knowing. The collection of tools, videos and websites found within Empowering the Spirit lend support to teachers and school leaders as they endeavour to weave Indigenous knowledge systems into their current practice. In celebration of the important connectedness of learning and the natural world, and in appreciation of the Indigenous peoples who were this land's first keepers, the turtle icon of Empowering the Spirit serves as a symbolic guide to help navigate their site… Read this week's full tip here
---
Making accurate world maps is mathematically impossible. Maps are flat representations of our spherical planet. The world is a sphere which makes it impossible to draw it on a flat surface without distorting it in some way. In the video below, watch Johnny Harris cut open a plastic globe to understand just what it takes to turn a sphere into something flat. This activity is great for students to understand the struggle to make a flat map out of a globe and the trade-offs that occur when a projection that distorts certain attributes while preserving others, is chosen over another. Read this week's full tip here
---
To decolonize learning and Indigenize teaching, the curriculum requires much more than adding Indigenous content. Since the imposition of the western education system in Turtle Island, we have mostly learned and prioritize settler ways of thinking. To decolonize and Indigenize the curriculum that is being taught, it requires us to bring Indigenous ways of thinking, being, and learning into course design. This week we feature digital resources that will help us take action to integrate Indigenous worldviews into curriculum development and how these can be interwoven in curriculum design and our classrooms. Read this week's full tip here
---
Happy 2021! Welcome Back! This week we will feature an Indigenous scholar, author, and bushwhacker in the advancement of Indigenous education, Q'um Q'um Xiiem also known as Dr. Jo-ann Archibald and the gifts she has provided starting with a basket of digital resources through the website: Indigenous Storywork. She is member of the Stol:lo Nation and the former associate dean for Indigenous Education and director of the Indigenous Teacher Education Program (NITEP). She is also Professor Emeritus in the Faculty of Education at the University of British Columbia. Read this week's full tip here
---
UBC Library is a globally influential research library that provides collections, both physical and digital. With more than six million volumes, the Library is a vital support for research, learning and teaching excellence. Xwi7xwa Library is a centre for academic and community Indigenous scholarship. Its collections and services reflect Indigenous approaches to teaching, learning, and research. X̱wi7x̱wa is pronounced 'whei-wha.' X̱wi7x̱wa means "echo" in the Squamish language, Sḵwx̱wú7mesh Sníchim. Chief Simon Baker of the Squamish Nation gave the name to the library at the First Nations House of Learning Opening Ceremonies on 1993. Read this week's full tip here
---
Math is Cultural! Prior to colonialism Indigenous cultures created many mathematical applications in which value generated by human and more-than-human beings flowed back in a reciprocal way. Our current extractive economic system has undermined that value, neglected the mathematical and scientific heritage of Indigenous cultures, and in return caused pollution, exploitation and social injustice. Restoring Indigenous algorithms- the mathematical way in which Indigenous people express their perspective of the world- is key to decolonizing our future and sustaining our life on Earth. Read this week's full tip here
---
During the pandemic, we can find ourselves feeling hopeless. In the face of the continuous world's problems, it can be difficult to know what to do. Every time I find myself feeling very overwhelmed or very powerless, I remember the Story of the Hummingbird, as told by celebrated Kenyan environmental activist, women's rights advocate, and 2004 Nobel Peace Prize Laureate Professor Wangari Maathai. The story tells an inspiring tale of doing the best you can under seemingly interminable odds. It describes Maathai's motivation around environmental issues as an allegory for participation and personal empowerment that we can be applied to any challenge. Watch the story by Wangari Maathai in this beautifully animated clip from Dirt! The Movie. Read this week's full tip here
---
A film can open your heart and mind at the same time. As you are watching a film you are receptive to a range of experiences and emotions in a short amount of time. (Roy, 2016) Isn't that fabulous!? With thousands of movies coming out every year how can we choose the ones worth the watch? Commercial Hollywood movies are increasingly oriented toward maintaining the status quo in a world dominated by multinational corporations that only have in mind profit. Where can we find films that have compelling stories that engage the community and are relevant to Indigenous peoples? Where can we find films that raise questions of identity, politics, environmental concerns? The answer: Film Festivals! Read this week's full tip here
---
Learn how to operate zoom as a host! From sharing options to creating breakout rooms,  this presentation post demonstrates the essentials features to manage a classroom in a virtual learning environment. It aligns with the Comprehensive Guide to Educating Through Zoom, a useful digital resource that helps outline how teachers within the K-12 schooling system can leverage Zoom as a digital teaching tool. The guide is broken up into four sections so you can access the materials that are relevant to you. If it's your first hosting using Zoom, reference section 3 for everything you need to get started while section 4 has great resources to further your mastery of zoom. But first, take a look at the presentation to become the hostess with the mostess! Find the Zoom Hosting Session here
---
Celebrate diversity in the classroom with fabulous stories! Including multilingual literacy is a culturally sustaining approach that can make all students feel included and valued. Storybooks Canada is a free open educational digital resource that supports multi-literacy and multilingual learning in homes, schools, and communities. Part of the Global Storybooks project, it aims to promote bilingualism and multilingualism in Canada by making 40 stories from the African Storybook available with text and audio in the major immigrant and refugee languages of Canada as well as First Nations languages! Read this week's full tip here
---
Since the colonization of Turtle Island, Indigenous peoples were treated as if the lack of written documentation – in favour of oral storytelling – nullified their knowledge and worldviews. For Indigenous peoples to govern themselves they have to govern their stories and the ways of telling those stories. With the rise of technology, digital media has become a medium that allows a world of possibilities, including the creation and dissemination of Indigenous stories through podcasting. Podcasts developed and hosted by Indigenous people aim to reclaim oral tradition and celebrate stories told from an Indigenous perspective. Read this week's full tip here
---
The Math Catcher Outreach program aims to promote mathematics and scholarship in general by encouraging elementary and high school students to recognize how math is used in everyday life and how it forms the basis for many of our daily decisions and life-long choices. The storytelling, pictures, models, problem-solving, and hands-on activities encourage young people to enjoy math and help dispel the myth that math is boring and abstract. Read this week's full tip here
---
Gesturing Towards Decolonial Futures (GTDF) is an arts/research collective that uses their website as a workspace for collaborations around different kinds of artistic, pedagogical, cartographic, and relational experiments that aim to identify and de-activate colonial habits of being, and to gesture towards the possibility of decolonial futures. The experiments presented on the GTDF website are not for mass consumption. In some contexts, the exercises proposed by GTDF may be extremely helpful in moments of personal or collective crises, in other contexts, the same exercises can push some people into spaces where they might need personalized guidance to process what is happening. Read this week's full tip here
---
The First Nations Education Steering Committee (FNESC) is a policy and advocacy organization that represents and works on behalf of First Nations in British Columbia. FNESC has a mandate to support First Nations students and advance First Nations education in BC. FNESC was founded in 1992 by participants at a provincial First Nations education conference at the Vancouver Friendship Centre. That visionary group of people determined the need for a First Nations-controlled collective organization focused on advancing quality education for all First Nations learners. Read this week's full tip here
---
The National Centre for Collaboration in Indigenous Education (NCCIE) is hosted by First Nations University of Canada, which has a 40-year history of being Indigenous-owned, operated, and controlled. The Centre is grounded in principles of respect, reciprocity, and relationship, which are understood in Indigenous ways and honoured according to Indigenous protocols and customs. The NCCIE website features many digital resources to connect communities with each other and share their stories about Indigenous education across Turtle Island and the world. Read this week's full tip here
---
The Indigenous Peoples Atlas of Canada is an educational resource created by the Royal Canadian Geographical Society, published by Canadian Geographic, and funded by the Government of Canada. It was created to address calls to action from the Truth and Reconciliation Commission, among them the development of culturally relevant curricula for Indigenous students. Its content includes information about Indigenous lands, languages, communities, treaties, and cultures, and topics such as the residential school system, colonization, racism, and cultural appropriation. Read this week's full tip here
---
Next Wednesday, join us and hundreds of others across Canada to honour the children who survived the Indian Residential Schools and remember those that didn't by wearing an orange shirt. September 30th has been declared Orange Shirt Day and every year in recognition of the harm the residential school system did to children's sense of self-esteem and wellbeing we wear orange shirts. It is a symbol to show reverence to residential school survivors, an affirmation of our commitment to ensure that every child around us matters. Orange Shirt Day is an opportunity for Indigenous peoples, schools and communities to come together in the spirit of reconciliation and hope for generations of children to come. Read this week's full tip here
---
As the world adapts to the new realities of digital engagement, The Museum of Anthropology (MOA) is adapting with it. While we move through these uncertain and difficult days, art can be a healing source. MOA encourages us to keep art, culture and heritage in our daily life by expanding our minds and keeping our spirits high. This week we will explore a few ways that we can connect, learn online and experience MOA From Home. First, let's take a Virtual Tour of the Great Hall! Read this week's full tip here
---
Ximopanolti! Welcome, NITEPers! Today we start a new academic year where many of us will be learning remotely and it is going to be quite a unique experience. As we continue to adapt to new ways of learning to be patient with yourself. Technology offers many advantages but also occasional setbacks, like figuring out how new applications work or troubleshooting technical issues. Everything may take a little longer, especially in the beginning. That being said, this week we will feature valuable Indigenous digital resources to strengthen our knowledge and methods for connection during this particular time of uncertainty. Read this week's full tip here
---
Canvas is UBC's learning management system. It is designed to connect learners and instructors in a natural way, emphasising user experience, by using clean graphics, a simple layout, and logical language. Canvas is known for its user-friendly online environment and ability to easily connect both in and out of the classroom. Canvas' student-centred learning environment includes basic LMS functionality for managing courses, sharing documents, submitting assignments, assigning grades, ePortfolios, and peer reviews in both Discussions and Assignments. This orientation session is designed to give you a basic overview of the features and functionality of Canvas and help you build your confidence using the digital platform! Find the Canvas Orientation Session here
---
Education at UBC is undergoing unprecedented change. You, your instructors, and peers are all figuring out how to teach and learn in a fully online environment. This transition comes with natural challenges and means your learning may not look or feel how you expected it to be. Know that you are not alone in navigating these changes. UBC is an exceptional community doing all to support students. Each online course may look different as your instructors are preparing the best tools for teaching in synchronous and asynchronous ways. This session is designed to help you set up, learn effectively online, understand the technologies used at UBC, take care of yourself, and get support in this new context no matter how online courses are presented. Find the Keep Learning: Preparing for Online Courses Session here
---
It's the end of the term as we know it! As we continue to stay safe during these unnerving times, it will be a time to pause and reset. A time we can use for realigning our values and relationship with the Earth. Reciprocity is the only way we will have a sustainable future. Let's encourage each other to look at our environmental impact and pledge to make a difference by driving systemic action that demands change for our planet. Tomorrow on April 22nd, Earth Day celebrates its 50th anniversary. This year's theme is climate action, and the Earth Day Network has online resources ready to flood the digital landscape with action that will inspire you to take part. Bring Earth Day to your online classroom, make EARTH RISE! Read this week's full tip here
---
Remember that Bullying isn't only at school, it can be at a digital distance as well. Bullying is a form of ongoing targeted and intentional abuse by an individual or group. It can include name-calling, taunting, threats, spreading rumours, intentionally leaving someone out, or physical violence. Our previous posts about  #Lifteachotherup🚀 and #GetUpStandUp against bullying haven't address what can happen virtually. Cyberbullying refers to any behaviour carried out by a group or individual through electronic devices or digital media to repeatedly post hurtful messages to others. Cyberbullying is a bigger problem than we think. There is a solution. ReThink about it…before the damage is done! Read this week's full tip here
---
During this unique time of physical distancing, we should stay at home, be refraining from attending large gatherings, and keeping our distance from others to prevent the spread of COVID-19. As we take care of ourselves and our loves ones, we can use this time to listen, learn and share. Teachings In The Air is an Indigenous podcast focusing on Indigenous health and wellness that aims to inspire, motivate, and empower people to be sound in mind, body and spirit – because that's what healthy means! This week they shared some basic lessons on Podcasting at Home. Read this week's full tip here
---
As we continue our transition to online classes due to COVID-19, educators and learners are faced with the need to swiftly prepare contingency plans for distance learning. Distance learning does not only aim to maintain the normal provision of courses, digitally enhance the level of learning and inspire independent study, it also facilitates a wide choice of educational possibilities and approaches that are digitally accessible at all times. Distance learning is about teaching for everyone, anywhere. Do you want to redefine your meaning of distance learning? Looking to better utilize digital devices? Eager to maximize online time during these times? Read this week's full tip here
---
A video essay is a short online video which pieces and cuts together content from one or more resources in order to reveal new insights about them. Their intention is to be interesting critical videos that make arguments about media and culture. As video essays are meticulously narrated and edited, juxtaposing video footage, images, audio, and text to make an argument, it resembles the structure of a traditional essay. In the Ted Talk: How YouTube Changed The Essay, Evan Puschak traces the history of the written essay and the essay-film, showing how these two strands feed into the video essay which is becoming increasingly popular. Read this week's full tip here
---
What a time for online learning and digital resources! As you are aware, UBC is transitioning to online classes, as of today, for the remainder of the term in response to help contain the current outbreak of the coronavirus disease (COVID-19). People are afraid of Coronavirus but unfortunately, it seems racism spreading faster than the virus. Many Asian communities are facing discrimination, xenophobic micro-aggressions and even violence amid the outbreak.  Below watch some of the experiences Chinese-Canadians have faced as Coronavirus spreads across the globe. How can we help stop this epidemic of ignorance? Taking a stand against racism! Read this week's full tip here
---
Everyone has a sexual orientation and gender identity! Reflect on your gender and sexuality. What words would you use to describe your gender identity and sexual orientation? How would these be interpreted by others? The SOGI (Sexual Orientation and Gender Identity) Education mandate includes nurturing a welcoming culture and learning environment to enhance language, curriculum, and pedagogical practices regarding sexual orientation and gender identity. At a SOGI-inclusive school, students' gender does not limit their interests and opportunities, and their sexual orientation and how they understand and express their gender are welcomed without discrimination. How does social constructionism dictate how we see ourselves as gender beings? Read this week's full tip here
---
Flipgrid is a free online video platform that offers students a place where they can share and reflect on ideas with other students and with their teachers. Flipgrid provides the perfect space for students to take part in classroom discussions and to share their thoughts and to hear their classmates' ideas. It is easy to use for teachers and students. Teachers post topics to initiate the conversation and students respond with short videos. Students join Flipgrid with a code provided by the teacher without the need for them to remember user names and passwords. Projects can be password protected to comply with schools regulations and to deal with any privacy concerns. Read this week's full tip here
---
By working together, we can help end bullying in schools. Please join us in supporting Pink Shirt Day on Feb. 26, 2020, wear some pink and learn about how you can help stop bullying in communities across the province at the Pink Shirt Day website by being Upstanders. Pink Day Shirt = Anti-Bullying Day! A day when people wear mainly a pink shirt to symbolize a stand against bullying and F.Y.I. the idea originated here in Canada! For 2020, the camping focuses on lifting each other up! Take your kindness to new heights! This Pink Shirt Day, and every day, let's Lift Each Other Up! Read this week's full tip here
---
In the age of information, the internet and digital technology have changed the boundaries of education. Finding information online is a great tool for student-led learning, but also a dangerous one. Before our students can access the power of digital information, they need to understand how it can also mislead and manipulate their thinking. An increase in online accessibility has made the digital landscape far more complex and also easier to influence through the diffusion of false stories. Although access to digital resources remains an important equity issue, digital information has never been more popular, making digital literacy an essential subject in the school curriculum. With the rise of "Fake News" in our everyday life, how can we tell the difference between fact and fiction? Read this week's full tip here
---
Do you think we can learn from video games? Minecraft is a game that allows kids to explore building, physics, and community! Minecraft: Education Edition is an open-world game that promotes creativity, collaboration, and problem-solving in an immersive environment where the only limit is your imagination. Minecraft: Education Edition is a game-based learning platform that offers educators a digital way to engage students and ignite their passion for learning! The open learning environment gives students the freedom to experiment, encouraging creative self-expression and problem-solving. Explore how video games can be a powerful tool for teaching and student engagement.  Read this week's full tip here
---
Films festivals can bring people together, disseminate alternative information, and encourage collaboration and engagement between people. By offering different perspectives and stories film festivals can be important tools of transformation. (Roy, 2016) From personal philosophical refections to radical political activism, film festivals compile a set of films that bring out emotions and critical reflection. Films can provide a critically reflective approach to learning in an interesting and relevant context that connects to our own experiences. They can provide an imaginative, passionate and flexible way to reach masses into caring about social justice. Read this week's full tip here
---
Last Friday, we celebrated the International Day of Education. In honour of it, today's post will be dedicated to one of the most used digital tools for student learning in modern times: PowerPoint! A software that has become essential to teaching all around the world. At some point in your classes, you will find yourself sitting down in a darkened room, looking at a large white screen, waiting for some technical difficulties to be solved, squinting your eyes to understand the small words, taking weird pictures of the screen as slide after slide pass by, making it impossible for you to write everything down and pay attention at the same time. Learn how to avoid this global phenomenon that has deeply impacted the field of education called: Death By PowerPoint! Read this week's full tip here
---
To finish the year with a bang, the last post of 2019 in our mentoring corner will try to leave a message of hope and tolerance. Many NITEP students have asked for resources regarding bullying in classrooms. Putting a "no bully zone" poster and calling it a day just won't help. It is a problem we have to face head-on by promoting inclusion and diversity towards respect and tolerance, but it is a challenging task. I believe the first step towards an anti-bullying classroom is acknowledging the real damage it inflicts towards our students. "To This Day" is an anti-bullying spoken word poem written by Shane Koyczan. An incredibly sensitive and deep poem about the bullying he and others received during their lives, its hurtful repercussions, and long-term impact. "To This Day" has over 23 million views, if you haven't seen it you should! Read this week's full tip here
---
A promise is a promise! If you were patient enough to watch the full Glashan School feature (Jump to 29:45), you saw that one of the science digital tools that made students love to involve in deep learning is the Augmented Reality Sandbox. The AR Sandbox combines 3D visualization applications with a hands-on sandbox exhibit to teach earth science concepts. The sandbox allows users to create digital topography models by shaping real sand, which is then augmented in real-time by an elevation color map, topographic contour lines, and simulated water. The system teaches geographic, geologic, and hydrologic concepts such as how to read a topography map, the meaning of contour lines, watersheds, catchment areas, levees, and so much more! Read this week's full tip here
---
The complex issues we face today require a key set of problem-solving skills. How can schools best prepare students to be ready to take on these challenges? Implementing the ideas of deep learning can solve this question. Deep Learning is an inquiry-based approach that can be defined as engaged learning with meaningful work in ways that are relevant to the student's context. Deep Learning is implemented through the process of acquiring six Global Competencies (6C's). Glashan Public School, one of the oldest schools in Ottawa, opens its doors to show their journey implementing deep learning. The following video shows deep learning through the powerful blanket exercise. Read this week's full tip here
---
Interested in an opportunity to explore life science concepts in a new and interesting way? Genome BC Geneskool offers digital resources and hands-on activities to allow students to transfer scientific knowledge into real-life situations. Geneskool is the educational outreach program of Genome British Columbia looking to help future scientists, they are able to provide genetics/genomics-themed workshops and resources tailored towards teachers, completely free of charge and aligned with BC Curriculum standards. For more details visit Geneskool Read this week's full tip here.
---
Looking for a math tutor? The search is over! The tip from last week showed the beginnings of an educational digital channel from one of our own alumnus here at UBC. This week I want to feature another inspirational educator who happens to have an educational mathematics channel! Your future tutor, math teacher and YouTube star Eddie Woo. A public high school teacher for more than 10 years, Eddie Woo gained international attention when he posted videos of his classroom lessons online, to assist an ill student. His YouTube channel, WooTube has more than 695,000 subscribers and his videos have been viewed over 41.6 lifetimes of teaching! Read this week's full tip here.
---
Five Moore Minutes is back for season 2! Created by Shelley Moore, a current SSHRC funded Ph.D. candidate here at UBC. Five Moore Minutes has videos and podcasts dedicated to empowering schools and classrooms to support ALL Learners! It is an inclusive education channel with educators in mind. As teacher-students, we don't always have a lot of time, so the video series offers digital resources, research, professional development activities and inspiration in 5-minute chunks! Read this week's full tip here.
---
The Museum of Anthropology (MOA) offers incredibly useful teacher resources on their website. One of the most amazing digital resources you will find is the Musqueam Teaching Kit: "xʷməθkʷəy̓əm: qʷi:l̕qʷəl̕ ʔə kʷθə snəw̓eyəɬ ct – Musqueam: giving information about our teachings" The teacher resources offer educators a unique opportunity to learn from Musqueam culture about their rich history, contemporary lives and the efforts they continue to make to safeguard our future. Read this week's full tip here.
---
Learn about what the Scarfe Digital Sandbox can offer you as a teacher candidate. Yvonne Dawydiak highlights some of the ways you can save time, learn new digital skills, enhance classroom pedagogy, connect to BC curriculum, and find tools tailored for education professionals.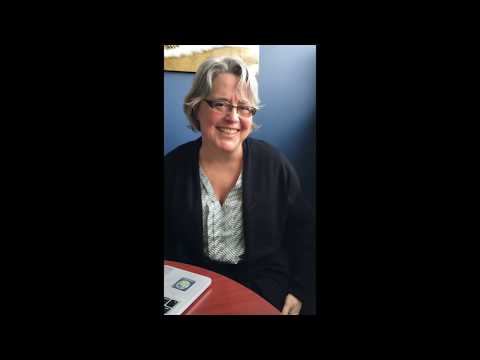 ---
Learn about digital health resources that will provide you with both physical and mental health support.
---
This week's video series is about working online, offline. Learn how to build your skills as a student in online forums and classes, as well as building community and staying connected if you aren't gathering in a physical classroom.
---
Check out Amber's introduction to the NITEP video series. Send us ideas for videos you want to see next!
---
January 22, 2019: Development tools
The digital resource for this week is about developing yourself as a student (and professional) holistically. There are also tons of resources that are free and easily accessible online. I recommend checking out the Calm app (iTunes store or Google), which can guide you through meditation practice, read you bedtime stories, or just play beautiful nature sounds in the background while you work. They're even on Instagram if you don't want to download another app; try a 15-second deep-breathing exercise and see how you feel! I also recommend checking out the Indigenous wellness initiative, Well For Culture on Instagram or their website for great ideas on how to bring culture, traditional foods, and healthy activity into your self-care routine.
---
Working in groups can be challenging, but using online spaces to collaborate can help relieve some of the stress. As a UBC student, the online learning platform Canvas offers opportunities to work together, and share documents or assignments with other students, professors, or even the class. Check out Canvas help page if you want more info.
Google Docs is a common place for groups to work together and it offers many benefits: free access, automatically saves changes, and multiple people can work at once. Google Hangouts is an instant messaging platform, that's taken off in the past little way, but you can also just chat in Google Docs while working. For more assistance with Google Docs, visit this link.
---
Developing your skills as a teacher (and current student!) is an ongoing process where you are always learning. It's important to make sure you are utilizing tools in your classroom that make learning fun, engaging, and meaningful for students, but this can also be an opportunity to make things easier on yourself! Check out this list of tech tools for teachers to help you create presentations, evaluate more efficiently, and even access museums from around the world.
---
We live in an increasingly digital age, and social media is a large part of our communication process with friends, families, and colleagues. As educators, we need to be extra diligent about our conduct online because we occupy a place of trust with our students and are held to higher standards. Most provinces regulate teacher conduct and the Teacher Regulation Board of BC Standard #2 specifies: Educators understand that their individual conduct contributes to the perception of the profession as a whole. Educators are accountable for their conduct while on duty, as well as off duty, where that conduct has an effect on the education system. Brush up on teacher regulations often to ensure you continue to demonstrate the values of the education profession in all the aspects of your life. Don't forget, privacy settings don't hide everything! Err on the side of caution in your conduct online.
---
Wondering about how to write your discussion posts online? Are you trying to move conversation forward in online discussion forums in a meaningful and respectful way? Here is a great resource to help guide your thinking around written contributions in online forums. Save yourself from struggling through online classes and check out these tips.
---
Post to come during Winter 2020-21 Terms
Week 1: Accessing Indigenous digital resources while learning online.
Week 2: MOA From Home: Stay Connected Online
Week 3: The Orange Shirt Story with Phyllis Webstad
Week 4: Indigenous Peoples Atlas of Canada
Week 5: Keeping Our Traditions Strong: NCCIE
Week 6: First Nations Education Steering Committee (FNESC) Digital Resources
Week 7: Gesturing Towards Decolonial Futures (GTDF)
Week 8: Math Catcher: Mathematics Through Aboriginal Storytelling & Radical Math
Week 9: Indigenous podcasting has come a long way: Listening to Indigenous voices
Week 10: GLOBAL STORYBOOKS: Storybooks Canada & Indigenous Storybooks
Week 11: How to be a Host on Zoom?
Week 12: Indigenous must-watch films: Watching Indigenous stories
Week 13: Will you be a Hummingbird?
Week 14: Math Culturally-Sustaining Digital Tools
Week 15: The X̱wi7x̱wa Library
Week 16: The Legacy of Dr. Jo-ann Archibald Q'um Q'um Xiiem: Indigenous Storywork
Week 17: Indigenous Education Digital Tool Kits
Week 18: The Truth About Maps: Native-Land.ca
Week 19: Weaving Ways
Week 20: Navajo Traditional Teachings
Week 21: Pink-Shirt Day
Week 22: Decolonizing Teaching Indigenizing Learning
Week 23: Drag Queen Story Hour
Week 24: Aboriginal Worldviews and Perspectives in the Classroom: Moving Forward
Possible future posts:
15 Digital Learning and Engagement Resources (Voki, Kahoot, Menti, Slido, Kaltura, Padlet, Decktoys, Quizlet, Plickers, Socrative, Poll Everywhere, Piazza, Perusall, Slack, Kaizena)
Edx MOOC's
Sustainable Mathematics & Stats
The Third Teacher
Domain of Science
Minecraft Next Level: Coding
Sex-ed
Digital Bibliography
Mental Health Literacy
Digital Resources for Peer Learning
For comments, questions or anything else you would like to know about digital resources please contact Daniel